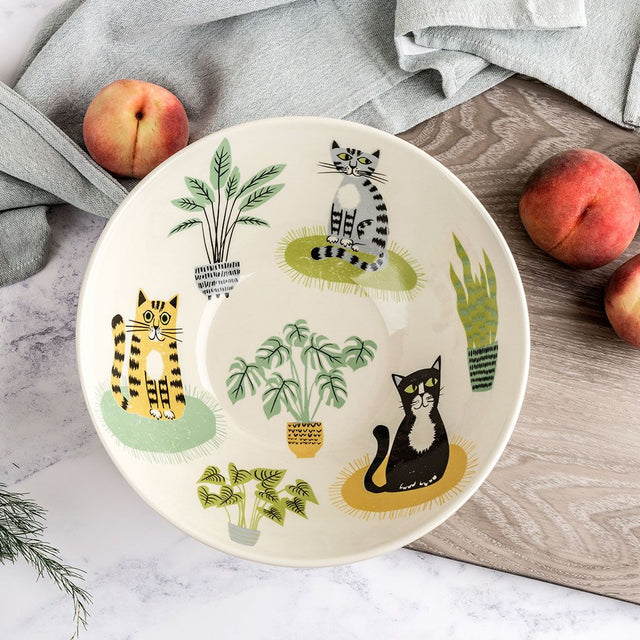 Pickup currently unavailable
The new Cat Serving Bowl features three quirky moggies, sitting pretty amongst fronds of Monstera, Palm and Fiddle Fig.
The hand-drawn quality of Hannah's design, gives the collection a stylish retro mid-century feel, complimented by the classic tones of mint, orange and sage.

Large enough to hold all of your fruit, or serve up a big fresh salad, and yet with it's beautiful cats adorning it you might just want it on display!
Beautifully packaged too, making this an ideal gift for any cat lover.

Handmade in Sri Lanka from high-fired stoneware ceramic
Dishwasher and microwave safe
Size 25.5cm x 8.5cm