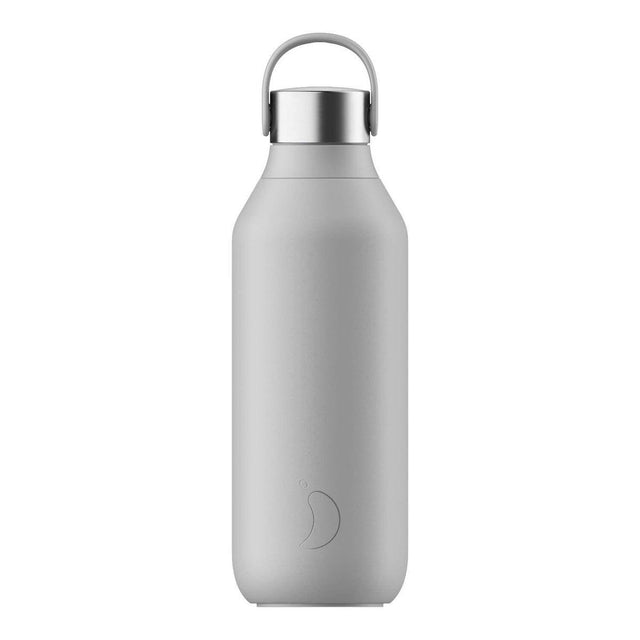 by Chilly's
Chilly's Series 2 Water Bottle 500ml: Granite Grey
Pickup currently unavailable
The new Series 2 is not a re-design, it's an evolution.
The Series 2 range has been systematically engineered to deliver an unprecedented drinking experience. Still keeping your drinks cold for 24 hours or hot for 12 hours.
Just like the original Chilly's Bottles, the Series 2 bottles are 100% leak-proof - and they come with a new, improved design. The o-ring seal in the lid is built in, which means that your bottle is sealed even more securely.
Chilly's recommend cleaning your bottle after each use with hot soapy water, please do not leave the bottle to soak though. For a very thorough clean, use bicarbonate of soda with water. We also sell Chilly's Bottle brushes on our website too, which are great for cleaning all Chilly's Bottles.

When not using your bottle, it is recommended that it is stored without the cap on.