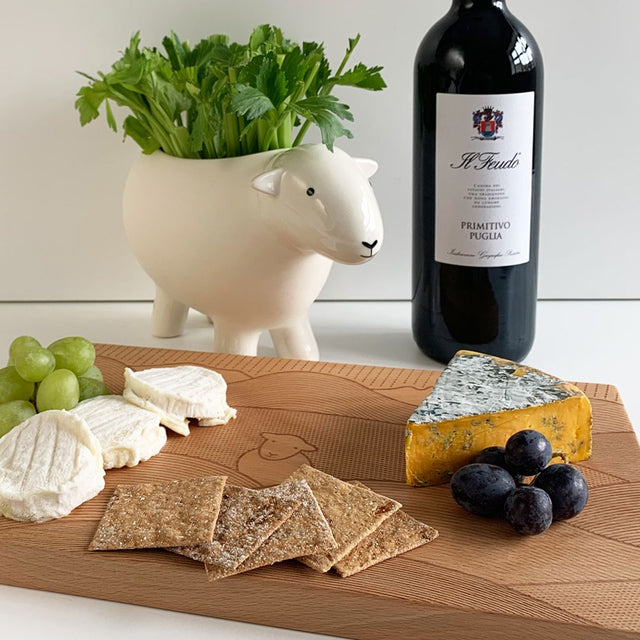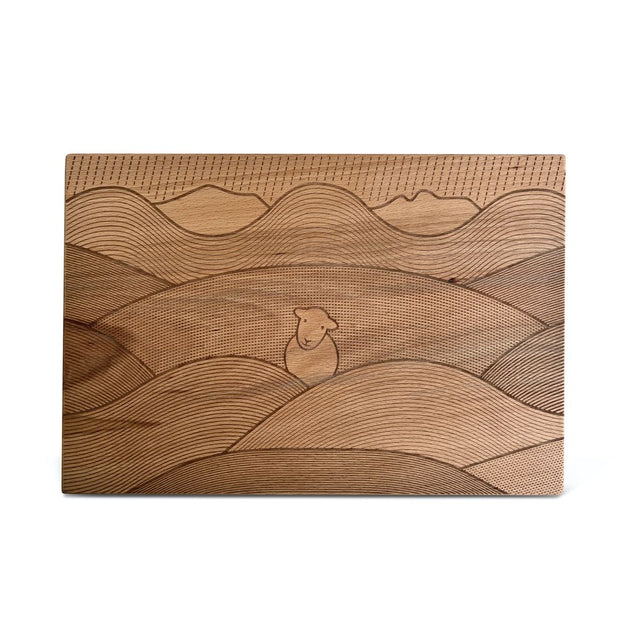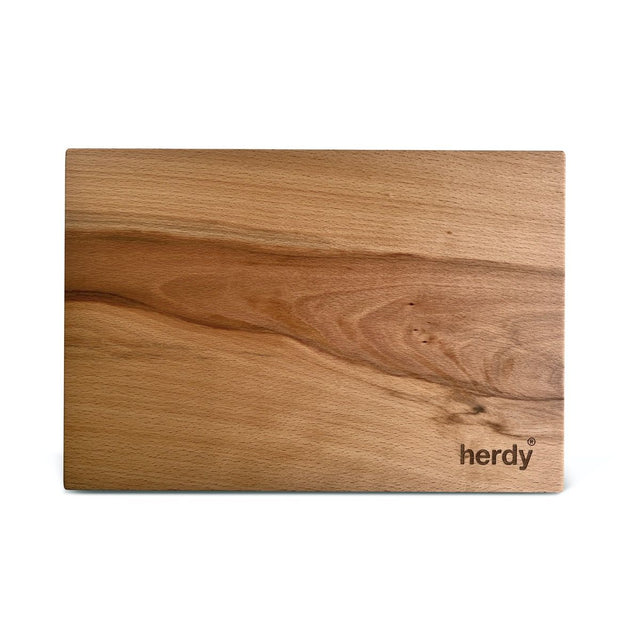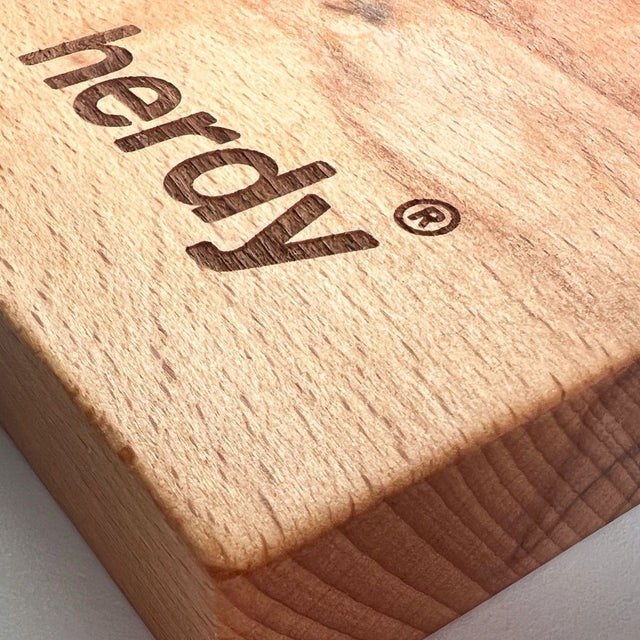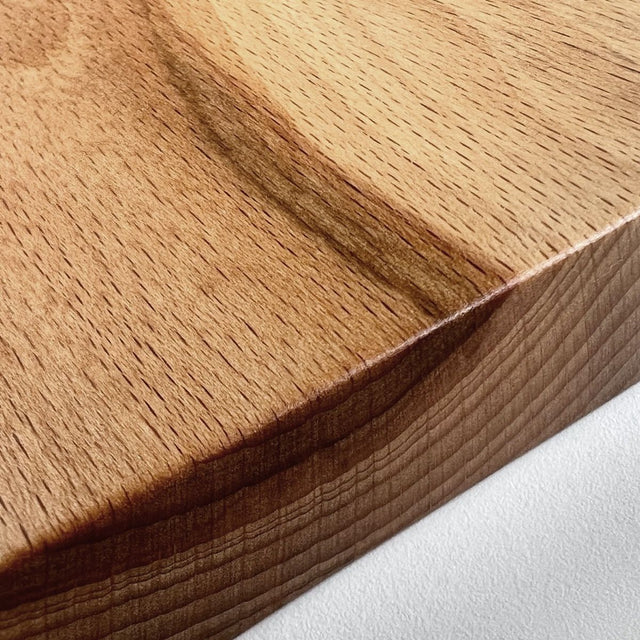 Pickup currently unavailable
Historic graphite mining in the Lake District is the inspiration behind the design on this striking Herdy chopping board.
Use the plain side to chop and prepare and the decorated side to present your favourite cheeses, cold meats or fruit.
Mined as early as the 16th century in Cumbria, the large quantities of graphite found at Borrowdale were the purest quality ever to be found. For many years Borrowdale graphite was used for marking sheep (most probably Herdwicks), although probably best known now for its use in the finest drawing pencils.
Herdy have worked with the expert craftspeople at Croglin who know a thing or two about wood. Based near Penrith in the Eden Valley the company is named after the village of Croglin where their founder grew up. Their love of wood and obsession with perfection is clear to see in every piece they produce.
Each chopping board has its own ewe-nique markings created by natural variations in the wood grain.
Made from a single piece of European Beech
Size 21.5cm x 32cm x 2cm
Handwash in warm soapy water - do not soak
Not dishwasher safe
Re-oil occasionally with suitable food safe finishing oil