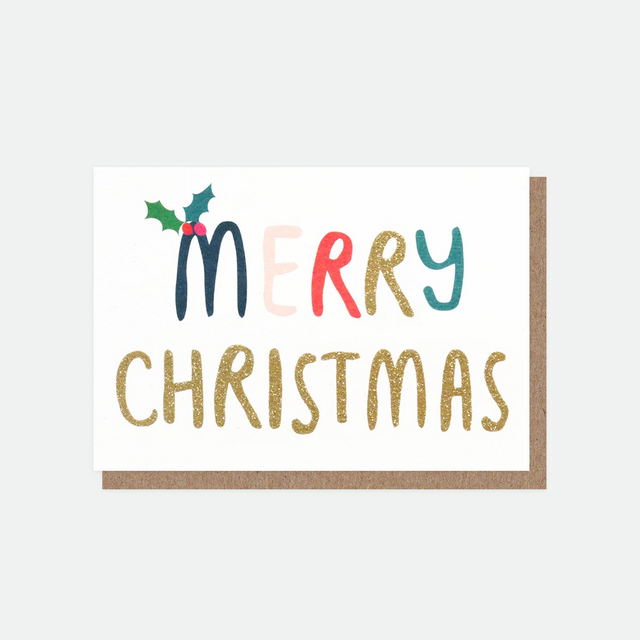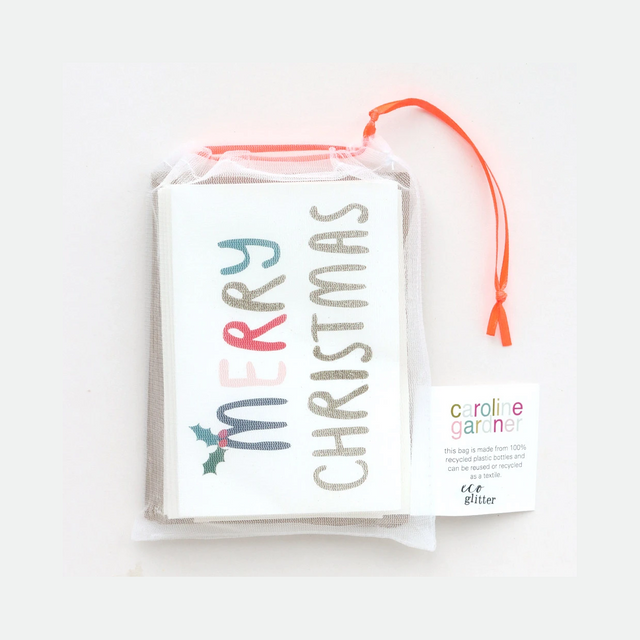 Pickup currently unavailable
This pack of 10 mini Christmas cards features a lovely quirky festive design and is finished off with a showering of gold eco glitter. 
These fun and festive cards have luxury finishes and are packaged in environmentally friendly bags made of recycled bottles which you are able to re-use too.
Made from low chlorine pulp board from sustainable forests and can be totally recycled.
Fantastic no plastic!

Designed and printed in the UK
Message inside: Merry Christmas and a Happy New Year
Size: 123mm x 83mm