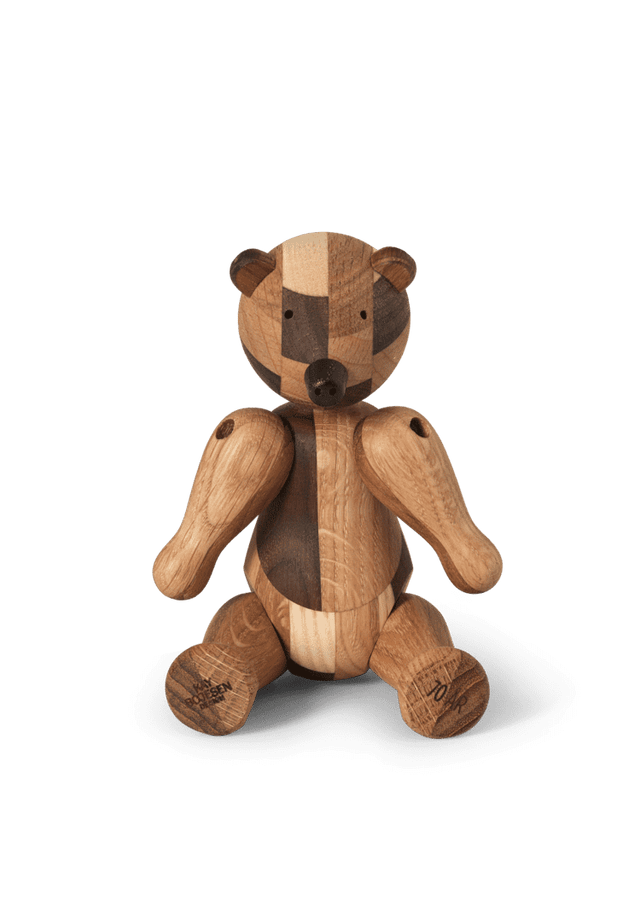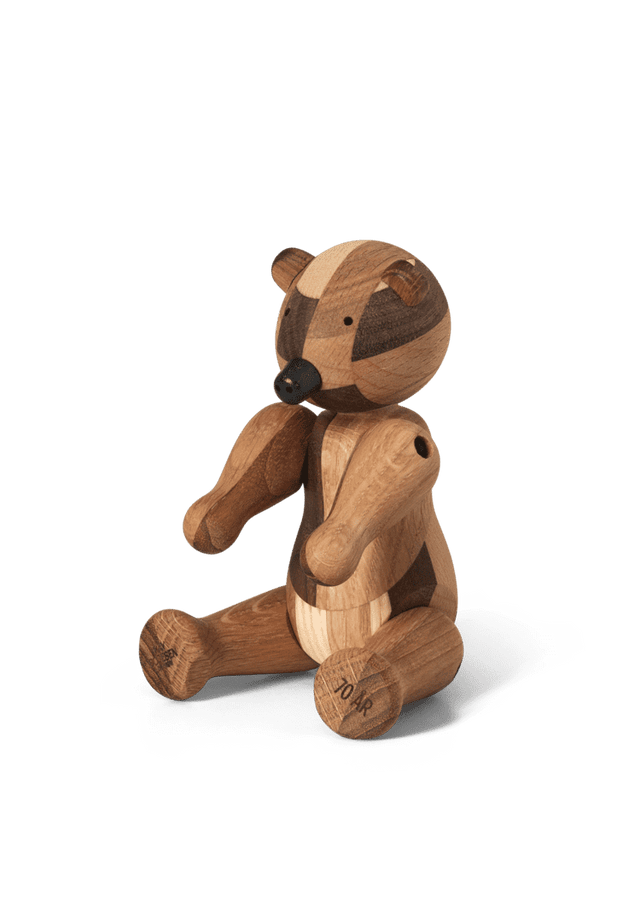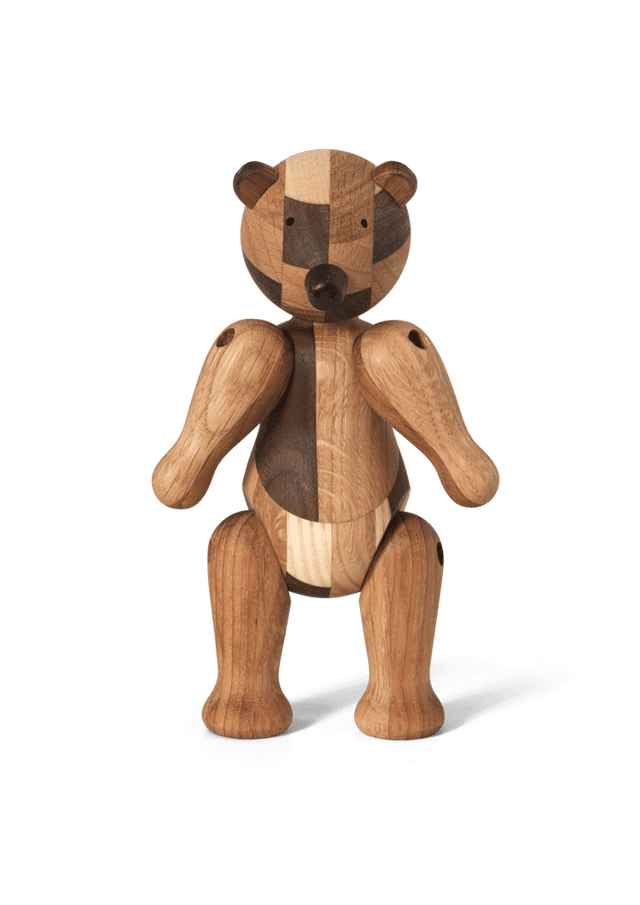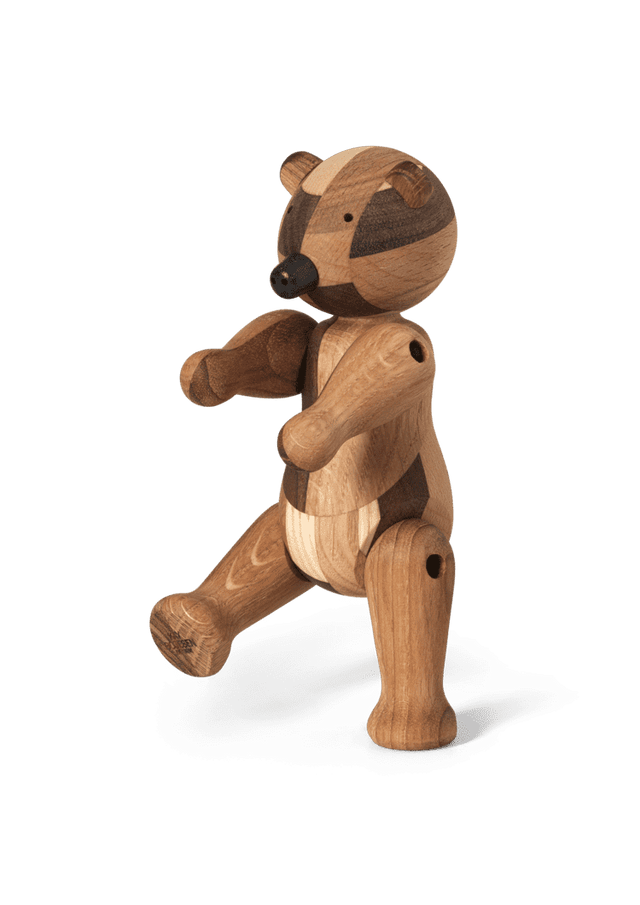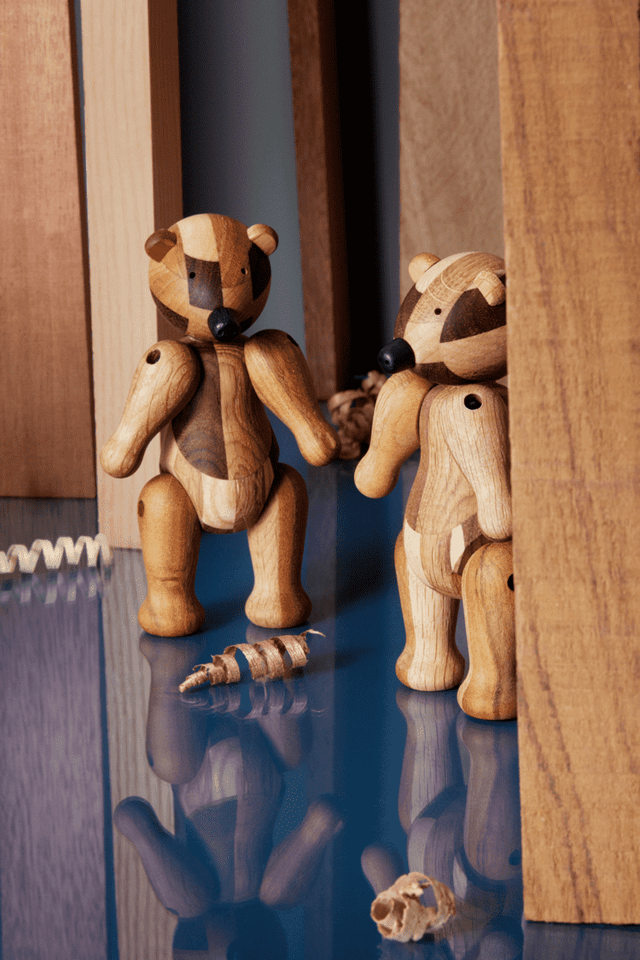 Pickup currently unavailable
In 2022 the amazing Bear turns 70 years old. Celebrate the anniversary with this wonderful Reworked Bear by Danish designer Kay Bojesen. This beautifully crafted Bear comes with a 70th anniversary stamp on his paw and is presented in a special wooden anniversary box in a limited number.
With a sustainable aspect the Reworked Bear celebrates the design history, as well as acknowledging the environmental responsibility in craftsmanship and design. This adorable jointed bear measures 14.5 cm. 
In production only residual wood is used, and each and every Bear will look different depending on the wood that is available on the day they are made. Crafted by hand with care and attention using the same methods as in 1952, when the friendly Bear met the world.
Using upcycled wood the iconic design by Kay Bojesen is interpreted in a new and modern way that reflects the time we live in.
Design heritage, wood, and innovation come together and make the Reworked Bear a true collector's item with a very special story. The variety of wood creates a unique look and brings out the iconic design of the Bear in new and surprising ways.